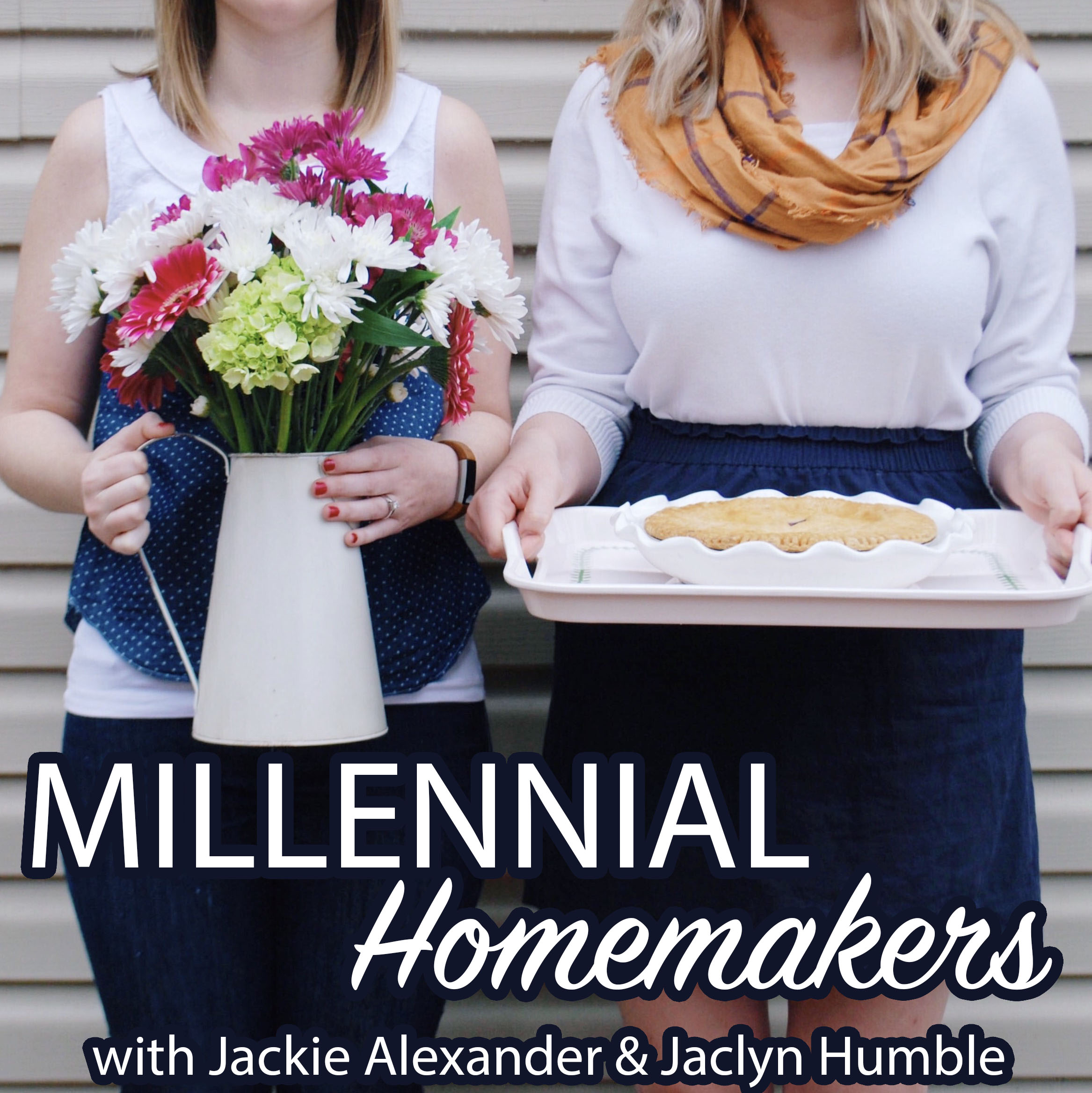 Merry Christmas from the Millennial Homemakers! This year, we're celebrating by bringing you the Twelve Days of Christmas. On the eleventh day of Christmas, the Millennial Homemakers give to you - Christmas morning recipes! We'll share some of our favorite recipes to make Christmas morning for breakfast or brunch
If you like the Millennial Homemakers Podcast, please rate and review us on iTunes - it helps us grow!
Check out these recipes and more on our 12 Days of Christmas Pinterest board!
Recipes Shared:
Ingredients:

1-½ cups eggnog

5 large eggs

½ tsp ground nutmeg

½ tsp rum extract

12 slices white bread or French bread

Directions:

Preheat griddle to 350 degrees.

Whisk together eggnog, eggs, nutmeg, and rum extract until well blended.

Pour into a shallow baking dish.

Dip bread into mixture to cover with mixture on both sides.

Transfer bread to griddle and cook until golden brown, then flip and cook the other side until golden brown.

Serve warm with maple syrup.
Ingredients:

½ cup sugar

1-½ tsp cinnamon

2 packages cinnamon rolls, with icing

⅓ cup brown sugar

½ cup butter, melted

1 tsp vanilla

Directions:

Preheat oven to 350 degrees.

Grease bundt pan with cooking spray.

Place cinnamon and sugar in a gallon size ziplock bag.

Cut each cinnamon roll into 6 pieces. Place rolls into bag and shake.

Arrange half the cinnamon rolls into bundt pan.

Stir together brown sugar, butter, and vanilla. Pour half mixture over rolls in bundt pan.

Place the other half of the rolls in bundt pan and pour remaining mixture on top.

Bake for 35-40 minutes.

Drizzle icing over rolls before serving.
Candy Cane Crescent Rolls
Ingredients:

2 packages of refrigerated crescent rolls

1-8 oz cream cheese, softened

1 egg

⅓ cup sugar

1 can cherry pie filling

For the glaze:

½ cup powdered sugar

1-½ tbsp milk

Directions:

Preheat oven to 350 degrees.

Arrange crescent roll triangles pointing inward into the shape of a candy cane with edges overlapping. Lightly press triangles together to seal.

Beat together cream cheese and sugar. Add egg, beat until smooth.

Spoon cream cheese mixture onto the larger part of each triangle.

Add cherry pie filling over the top of the cream cheese.

Fold tops of the triangles toward the base end of each triangle and lightly press to seal.

Bake for 15 minutes, until pastry is golden brown.

Prepare your glaze by beating together powdered sugar and milk.

Drizzle glaze over candy cane.
Gluten Free Breakfast Casserole
Ingredients:

1-16 oz package pork sausage

1 red bell pepper, chopped

1 medium onion, chopped

3 cups frozen hashbrowns

3 cups shredded cheese

¾ cups Bisquick gluten free mix

2 cups milk

¼ tsp pepper

6 eggs

Directions:

Heat oven to 400 degrees.

Cook sausage, bell pepper and onion over medium heat, until sausage is no longer pink. Drain.

Mix sausage mixture, hashbrowns, and 1-½ cups of cheese in a 9x13 inch casserole dish.

Stir Bisquick mix, milk, pepper, and eggs. Pour over sausage mixture in casserole dish.

Bake for 30-35 minutes. Sprinkle remaining ½ cups of cheese. Bake for about 3 minutes longer or until the cheese is melted.
Christmas Morning Casserole
Ingredients:

7 eggs

¼ cup milk

1-16 oz package refrigerated flaky biscuit dough, cut into 1-½ inch pieces

1-½ cups shredded cheese

4 green onions, chopped

6-8 slices bacon, cooked and crumbled

Directions:

Preheat oven to 350 degrees.

Beat together the eggs and milk. Add in biscuit pieces, cheese, onions, and bacon.

Pour everything into a 9x13 inch casserole dish and bake for 25-30 minutes.
Connect with Us: