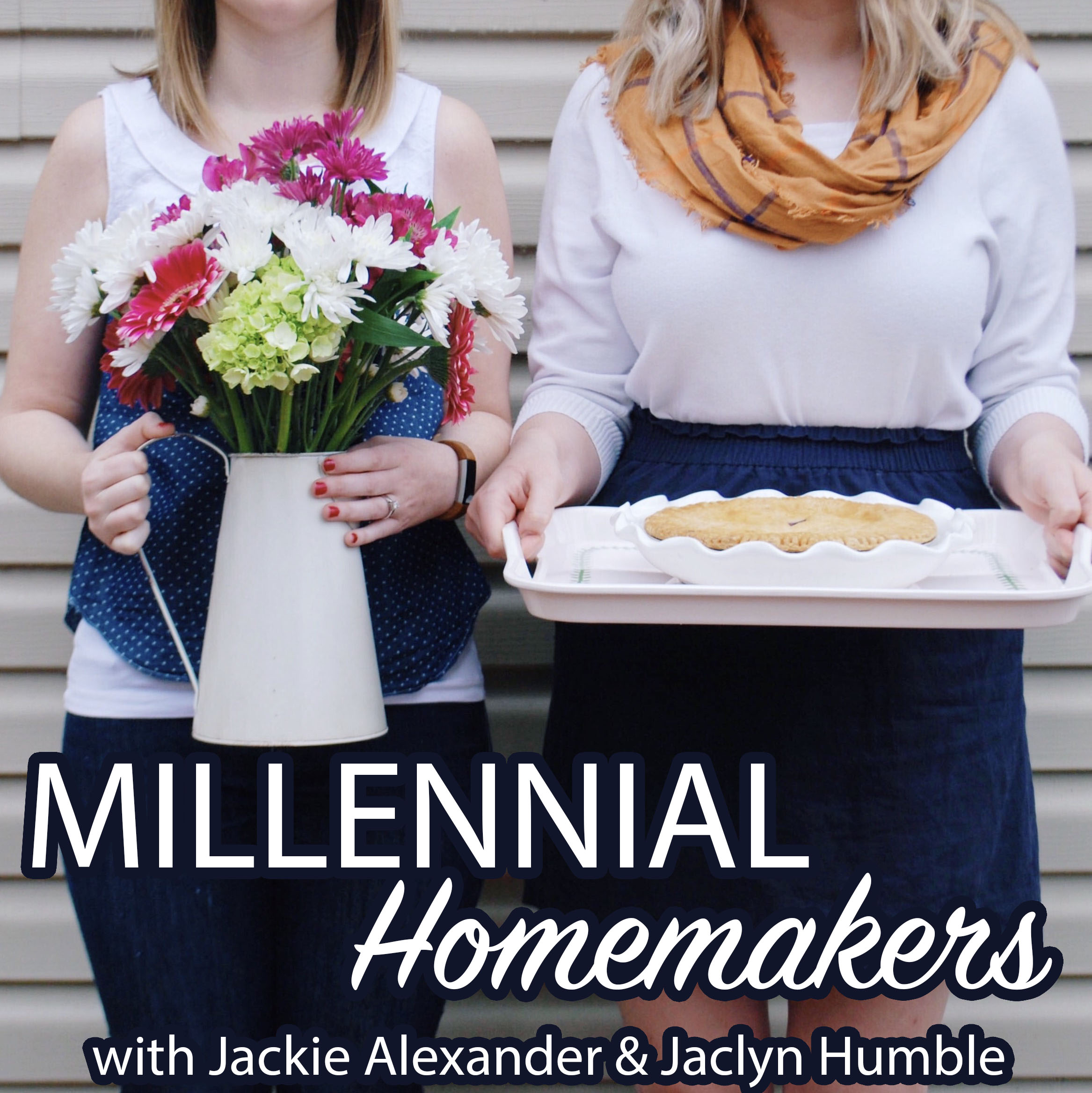 Merry Christmas from the Millennial Homemakers! This year, we're celebrating by bringing you the Twelve Days of Christmas. On the third day of Christmas, the Millennial Homemakers give to you - our favorite holiday crockpot recipes!
If you like the Millennial Homemakers Podcast, please rate and review us on iTunes - it helps us grow!
Find these recipes and more on our 12 Days of Christmas Pinterest board!
Recipes Shared:
Ingredients:

2-16 oz pkgs little smokies

1 cup barbeque sauce

¾ cup grape (or pepper) jelly

Directions:

Add all ingredients to your crockpot.

Cook on low for 2-3 hours.
Ingredients:

1 tbsp butter, unsalted

3 cups pecan halves

2 cups almonds

2 tbsp pure maple syrup

1 tsp kosher salt

½ tsp cayenne pepper

Directions:

Rub the inside of your crockpot with butter.

Add pecans and almonds.

Drizzle with maple syrup, stir to coat well.

Sprinkle with salt and cayenne.

Cover and cook on high for 30 minutes, uncover and cook on low for 1-½ to 2 hours, stirring every 30 minutes.
Orange Cranberry Meatballs
Ingredients:

12 oz chili sauce

14 oz whole-berry cranberry sauce

¼ cup orange juice

28 oz frozen meatballs

Directions:

Combine all ingredients in a crockpot.

Cook on high for 2 hours.
Ingredients:

1 pre-cooked ham

3 cups brown sugar

20 oz. pineapple chunks

Directions:

Sprinkle brown sugar on bottom of your crockpot, then add the ham.

Pour pineapple over the ham. Sprinkle with the remainder of your brown sugar.

Cook on low for 4-6 hours.
Ingredients:

10 cups cubed (stale) French bread

4 eggs

2 cups prepared eggnog

½ cup (packed) brown sugar

4 tbsp butter, melted and slightly cooled

1-½ tsp vanilla extract

1 tsp ground cinnamon

½ tsp ground nutmeg

1 cup raisins (optional)

Eggnog syrup (¾ cup eggnog, ½ cup pure maple syrup, 2 tbsp butter)

Directions:

Grease crockpot with softened butter.

Whisk eggs and blend in the eggnog and brown sugar. Whisk while pouring in melted butter, then add vanilla. Add bread and stir until all the bread is soaked. Mix in raisins.

Pour into crockpot. Cook (covered) on low for 2-3 hours.

Right before the pudding is done, prepare the eggnog syrup. Common eggnog and maple syrup in a small saucepan over medium-high heat. Simmer for 5-7 minutes. Remove from heat and stir in butter. Cool slightly, then serve it warm over the bread pudding.
Ingredients:

2 cups milk chocolate chips

¼ cup heavy whipping cream

⅓ cup honey

½ cup white chocolate chips

1 tsp vanilla

Directions:

Combine milk chocolate chips, heavy whipping cream and honey in your crockpot. Cook on high for 1 hour.

Add white chocolate chips and stir until melted. Add in vanilla.

Pour into a 8x8 foil-lined pan and cool for 1-3 hours.
Connect with Us: