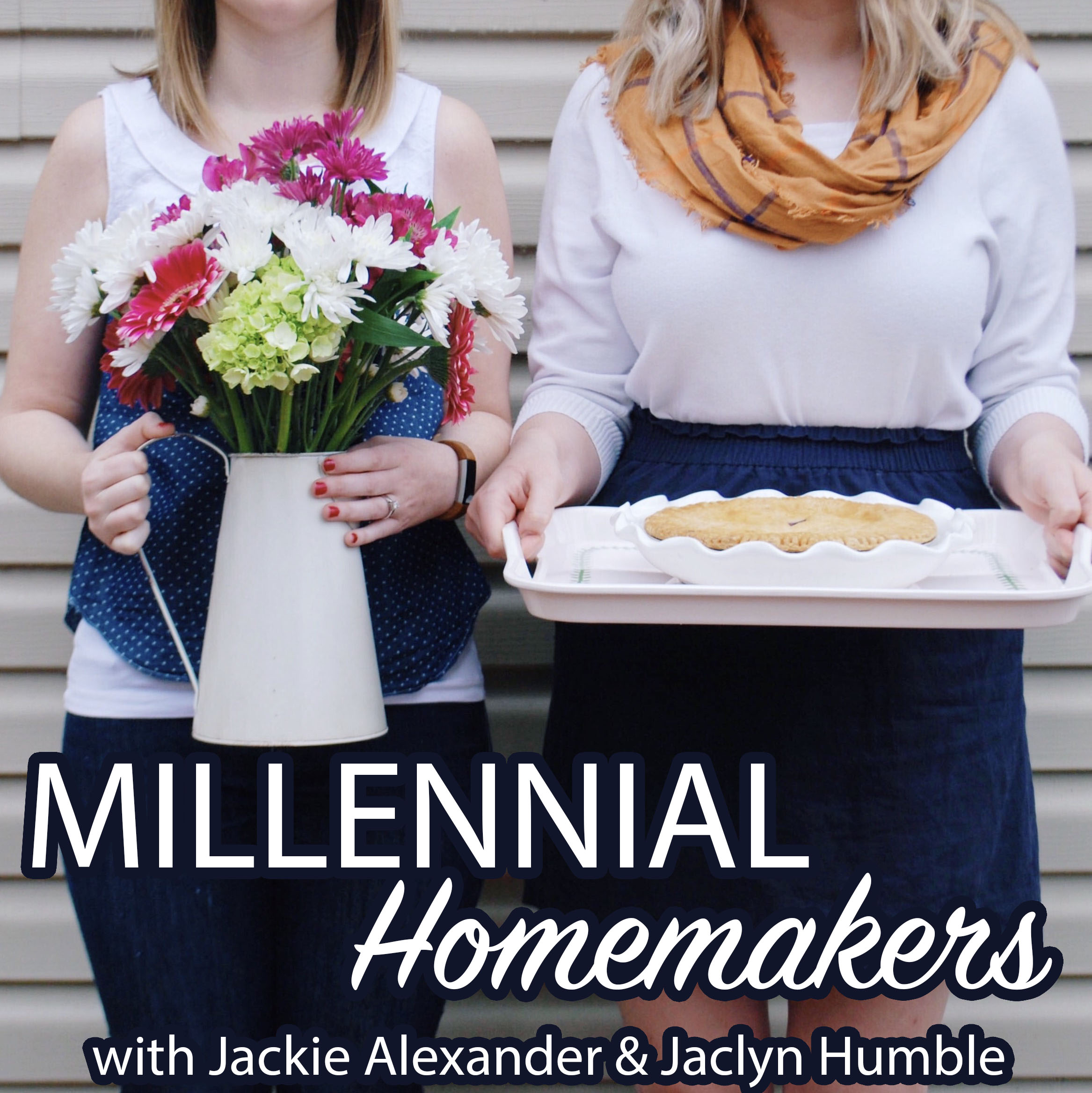 Merry Christmas from the Millennial Homemakers! This year, we're celebrating by bringing you the Twelve Days of Christmas. On the sixth day of Christmas, the Millennial Homemakers give to you - Cookie Swap Recipes! We'll share some of our favorite cookie recipes to make for cookie swaps.
If you like the Millennial Homemakers Podcast, please rate and review us on iTunes - it helps us grow!
Find these recipes and more on our 12 Days of Christmas Pinterest board!
Recipes Shared:
Ingredients:

1 pkg oreos

12 oz. chocolate chips

1 cup heavy whipping cream

Confectioner's sugar, cocoa powder, walnuts (optional)

Directions:

Pulverize cookies

Bring heavy whipping cream to boil. Take off heat and add chocolate chips. Let sit for about 5 minutes, then stir until smooth.

Add chocolate chips and heavy whipping cream to cookies and stir.

Let sit at room temperature for 1 hour.

Roll into small (1 inch or so) balls and refrigerate for 1 hour.

Roll in sugar, cocoa powder, walnuts, or topping of your choice.
Ingredients:

Sugar cookie dough

Red food coloring

Green food coloring

Directions:

Split the sugar cookie dough into three parts. Mix in red food coloring to one part, green food coloring to another part, and leave the last part white.

Press all 3 parts together.

Roll out dough and cut into your favorite holiday shapes.

Bake 6-8 minutes at 350 degrees.
Ingredients:

2 cups sifted flour

2 tsp baking soda

½ tsp salt

½ tsp cinnamon

¼ tsp ground cloves

¼ ground ginger

1 cup sugar

¾ cup shortening

1 egg

¼ cup light molasses

Powdered sugar

Directions:

Preheat oven to 375 degrees.

Mix flour, baking soda, salt, cinnamon, cloves, and ginger.

Add sugar to shortening. Mix in egg and molasses.

Add the two mixes together.

Shape into balls and dip in powdered sugar.

Bake for 9-12 minutes.
Hershey Thumbprint Cookies
Ingredients:

Your favorite cookie dough (sugar or peanut butter)

Hershey kisses

Directions:

Cook cookies according to the directions on the mix and remove from oven.

Before the cookies are cooled, press a small indent in the center of each cookie.

Add a hershey kiss to each crater.
Ingredients:

2 cups flour, sifted

½ tsp salt

1 cup sugar

1 egg

2 tbs milk

1 tsp vanilla

2 oz chocolate, melted

Directions:

Preheat oven to 350 degrees.

Add flour to salt.

Cream butter, then add sugar.

Mix egg, milk, and vanilla. Add in chocolate chips.

Add dry ingredients.

Press dough through a cookie press.

Bake for 6-9 minutes.
Ingredients:

1 box lemon cake mix

Cool whip

1 egg

Powdered sugar

Directions:

Mix cake mix, cool whip, and egg. Roll mix into small balls.

Drop balls into powdered sugar

Bake for 9 minutes at 350 degrees.
Connect with Us: